Bob & Barb Bartz
Indonesia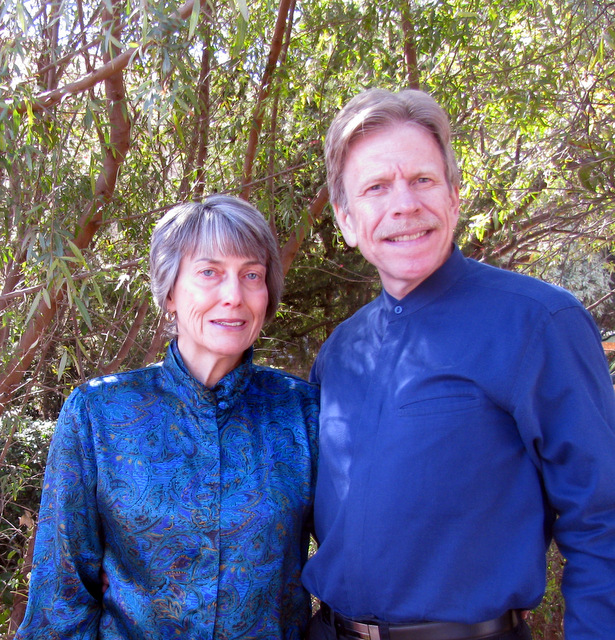 Bob and Barb Bartz began their service with FEBC as missionaries in 1989 in the Philippines. Then in 2007 Bob was called to a ministry development role in Africa, working to grow media projects that would impact communities and introduce people to Jesus across Southern and Eastern Africa. Bob has recently been appointed to join the International Service Team of FEBC, leading their Project Team. He is assisting missionaries and local ministries with media as they develop different projects. Bob and wife Barb are now located in Jakarta, Indonesia.
Steve & Nopaluck Cable
Thailand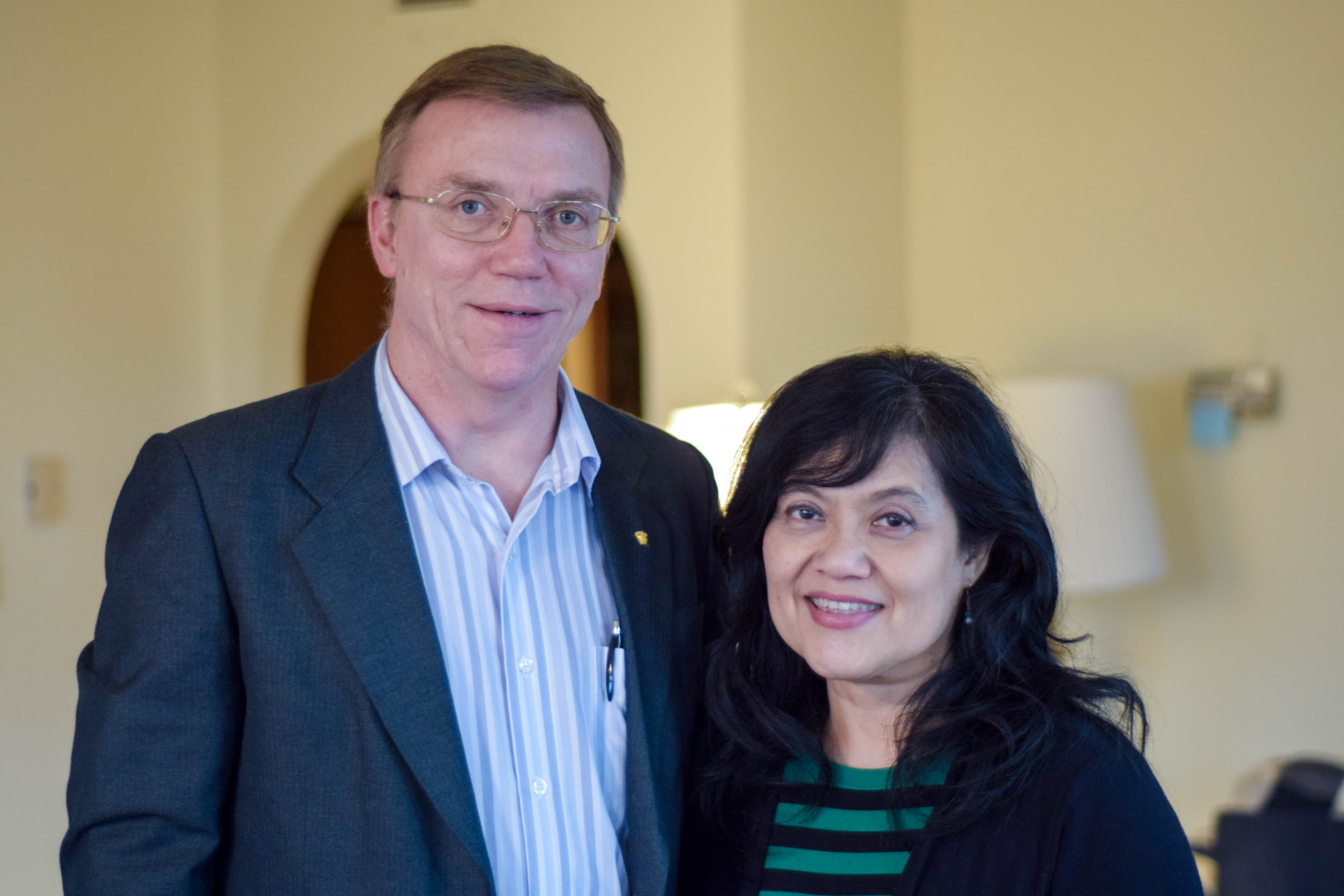 Steve and Nopaluck Cable are missionaries with Converge Worldwide (BGC) who have served in Thailand since 1990. They are focused on church planting and evangelism with Peace Fellowship Church, Bankok. The Cables' are also focused on reaching the students of Rankamhang University. They also provide English classes and computer training at Santisuk English School. Students are also invited to various camps during the year, such as sports camps & friendship camps (to practice English and to discuss various topics). The Cables and their colleagues also work with several churches that have been planted, mainly through the multiplication of small cell groups for Bible Study. Nopaluck has a special role within the ministry, as she spends much of her time translating materials for use in English classes and Bible studies. Her translations are being used by many other groups ministering in Thailand as well.
Jeff & Barb Chapman
Japan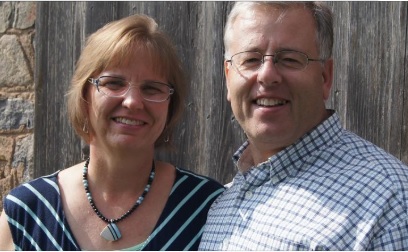 Jeff and Barb Chapman are planting Christ Community Church in Ikoma, Japan. Ikoma is near Osaka, Japan's second largest city (7 million people).
The BGC has been planting churches in Japan since 1948. We work cooperatively with the Rengo (Japan Baptist Church Association). Church planting in Japan has been a very slow process, as Japanese people face many time pressures and strong family cultural and religious traditions. However, there has been a new openness to the gospel since the tsunami of March 2011. Many Japanese people live in fear of another earthquake or tsunami and they are more interested in hearing about the peace to be found in Jesus Christ.
Christ Community Church rents a house to use for a Sunday afternoon Celebration Service and a once-a-month Kids Church. The Chapmans also hold English classes and a monthly English worship service.
Jerry & Dorphia David
United States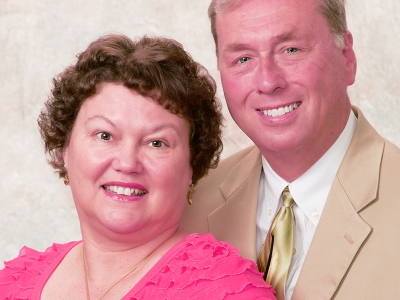 Jerry and Dorphia David founded Gentle Shepherd Ministries, an InFaith ministry that reaches out to seniors in care facilities and inmates in county jails throughout southern Minnesota. GSM provides one-on-one visits, church services, and Bible studies to residents of local senior care facilities. The jail ministry through GSM, called Broken Chains Fellowship, provides Bible studies for inmates in county jails. They have also started a re-entry ministry, which provides inmates with a greater chance for success outside of the prison system by teaching them to live as strong Christians and law-abiding citizens.
Gregg & Myriam Grano
Germany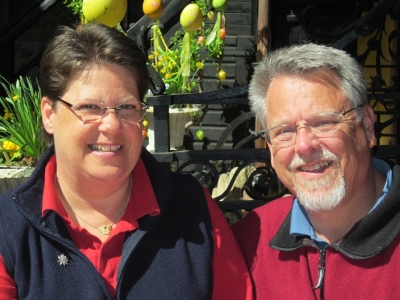 Gregg and Myriam Grano were a very active part of Bethel from 1987 to 1999. While they were here in Mankato, their sons Peter, David and Joseph were born. Now they are at Black Forest Academy (BFA) in southwestern Germany. BFA is an international school (grades 1-12) for kids whose parents are missionaries. Many of those in grades 7-12 live at the school.
Gregg is teaching high school math and Myriam works part-time as an administrative assistant in the business office. Her language skills (French, German and English) are much in demand, and she often translates for official events. The Granos are also involved in the BFA church, which numbers about 600 people.
Pavils & Valentina Grigas
Ukraine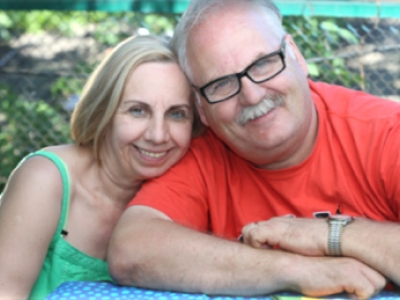 Pavils is the Regional Ministry Director over Eastern Europe for the Center for Hospitality. This Center was founded as a civil initiative and it functions thanks to volunteer activities. The mayor's office provided the building where volunteers take donated items from people of Cherkassy and distribute these needed necessities to those who are now in hard circumstances of life and who need charitable assistance. The Center of Hospitality created consultation offices for employment assistance, legal support, first aid, English study groups, and Bible discussion club for men and women. They have also supported AWANA programs throughout Eastern Europe.
Pavils was born in Latvia and grew up in a Christian home. Shortly after marrying Valentina, the young couple moved back to her native Ukraine and the pastor of their church encouraged Pavils to be involved in children's ministry.
In 1992 Pavils helped start the Awana ministry in Ukraine. Since then he has have provided solid, consistent leadership and was promoted to National Director in 1999. Today Pavils serves as the Regional Ministry Director and under his leadership the Awana Leader-Based Strategy ministry model has been introduced in Ukraine, Russia and Belarus. Pavils oversees the Awana ministry in five countries in this region where nearly 23,000 children attend Awana in 600 clubs weekly clubs.
Pavils and his wife Valentina have two grown daughters and live in Cherkassy, Ukraine. Residing in the Ukraine has not been easy, particularly over the last year. The Grigas have invested many years of training and mentoring into a staff of missionaries that work hard to build the ministry in this region of the world.
Mailing Address
Blagevisna street. 170. Cherkassy,
Ukraine
Paul & Ana Hill
Argentina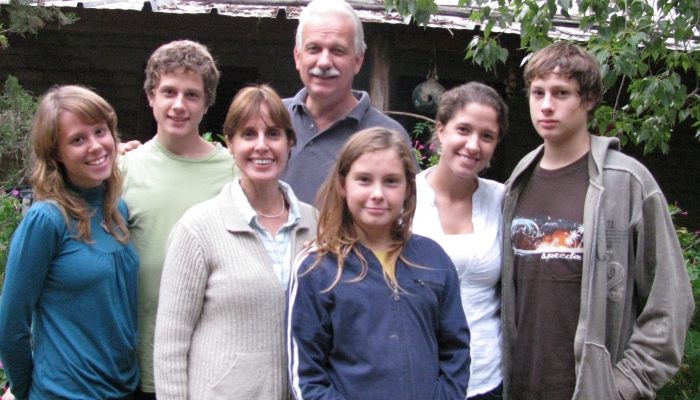 Paul and Ana Hill are church planters in Santiago del Estero, Argentina, with Converge Worldwide.
Paul grew up in Argentina as the son of BGC missionaries. Ana is a native of Argentina. They have 5 children: Sara Amy, Paul, Mark, and Laura.
Paul and Ana focus on leading their church plant, teaching and developing leaders, evangelism and discipling new believers, and planting a rural daughter church in Lomitas.
Dave & Carol Jahnke
United States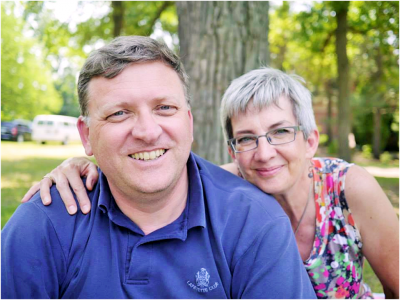 David and Carol Jahnke have been on our special missionary support budget for over 20 years. They spent a number of years in Japan planting churches for Converge. Dave is now the International Field Director for Converge, overseeing 140 missionaries in 26 countries. Dave and Carol are based in St. Paul, MN, but regularly travel throughout Asia for his mission.
Matt "Lou" Letourneau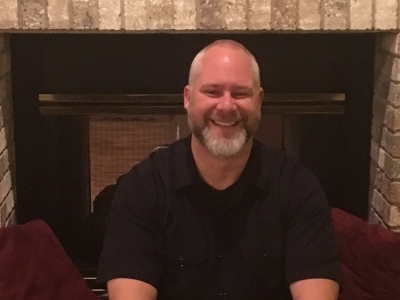 After an extensive career in maximum security settings Matt answered God's call to become a minister. Receiving his Masters of Theological Studies from Bethel University – St. Paul, Matt has since been ordained as a minister through Converge Worldwide and endorsed as a chaplain through InFaith. Matt is a chaplain in a variety of hospital and correctional settings while also serving as the field director for the Broken Chains Fellowship; the correctional care mission of Gentle Shepherd Ministries.
In 1992, Matt moved from the Twin Cities to attend Minnesota State University where he met Lori. Matt and Lori married just after graduating from MSU and took up residence in the Mankato area where they've raised their family for the last 25 years.
Whether reaching out in correctional settings, or ministering to people in hospitals, or providing teaching and pulpit supply in Mankato area churches, including Bethel, Matt's ministerial heart strives to blend the good news of Jesus with a willingness to wade into the sometimes messy human experience.
Cita Maignes
Philippines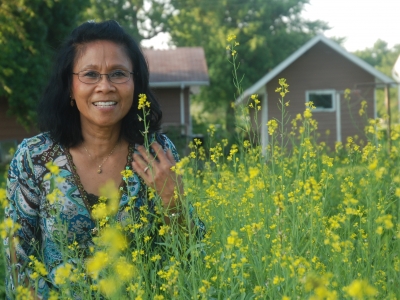 Cita Maignes started a one room English Learning School in Cadunan in 2003. In 2010, it was decided to use the building to open a church because the closest other Evangelical church was ten miles away. This church was named Bethel Christian Fellowship, after our (Bethel Baptist, Mankato) congregation, where Cita was a member prior to her volunteer mission to the Philippines. Pastor Arestio Limbaro, a senior pastor at a nearby evangelical church, volunteered to fill in as a part time pastor until Pastor Ikeen Bastes was invited to be pastor there in January 2013. Bethel Christian Fellowship has grown to ten times its original number in five years and has baptized more than 80 people. The current pastor now is Pastor Rogelio (Nono) Canto. These two congregations hold Bible studies focusing on discipleship, teaches Sunday school for various ages, hosts communal meals, cleans town roadside, has an impactful prison ministry, and is attempting a boat ministry to visit and evangelize nearby islands. This church now has a sister church named Bethel Christian Fellowship -Sigaboy (a fishing village), located about one and a half hours away. Both churches are growing in their spiritual knowledge. Pastor Rey is the current pastor. The church's mission: Bethel Christian Fellowship, Philippines, exists to obey God's command and to see lives transformed by the love of Jesus Christ. Ecc. 12:13
Jon & Kaitlynn Steele
United States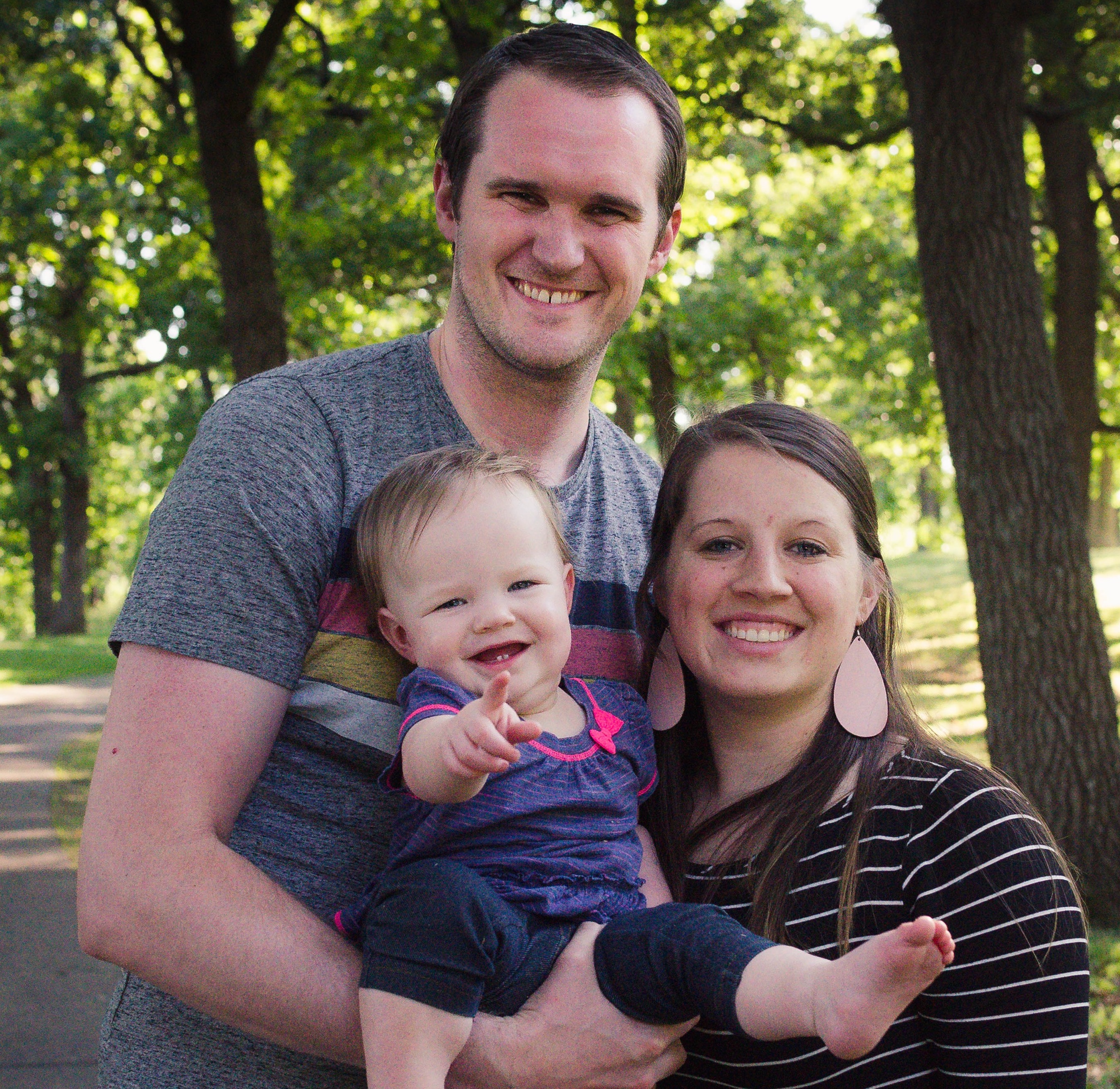 Jon Steele works with the national campus ministry InterVarsity Christian Fellowship. InterVarsity has a vision of seeing the lives of students and faculty transformed, campuses renewed, and world changers developed. This is accomplished by equipping college students with the skills needed to lead ministry to their campus and to their spheres of influence well after graduation. After 6 years as a campus staff minister at Minnesota State University, Mankato, Jon transitioned in 2019 to an area-wide role focused on training and supporting volunteer teams with the intent of reaching more students on more campuses across Southern Minnesota with the Gospel and with Christian community. Jon lives in Mankato with his wife, Kaitlynn, and their daughter, Aurora.
Jami Strandberg
Mexico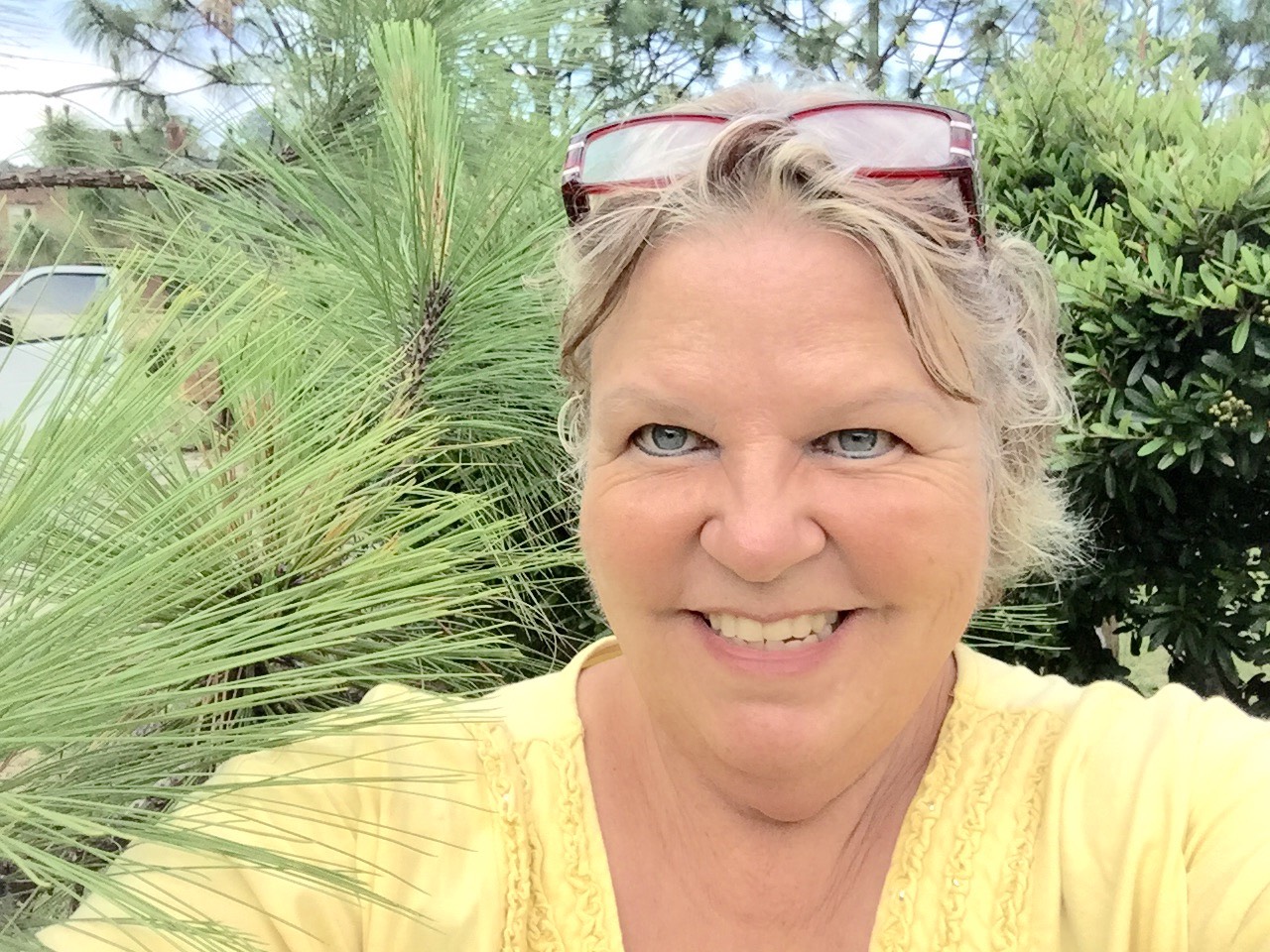 Jami Strandberg is originally from Bloomington, Minnesota, but she has a strong Mankato connection. Jami attended Bethel Baptist for several years in the late 1980's while she was a grad student at MSU. She was appointed in 2001 as a missionary to Mexico with Converge Worldwide (BGC), and we have had the privilege to support her since then.
Jami has recently begun work in Guadalajara, after several years in another city, Guanajuato. Both of these cities are in central Mexico. Jami's new assignment is teaching at a seminary. She teaches a variety of subjects like: Old Testament, Theology of Adoration, Intro to Christian Education, Church Growth, and Teaching Methods. Jami is also very involved with Getsemani Baptist Church, where she sometimes teaches Sunday School, counsels women and coordinates missions trips of U.S. churches coming to do Vacation Bible Schools.
Jami has a real passion for seeing people come to Jesus, and she is constantly cultivating relationships with her neighbors and others she meets as she goes about her daily routines. She gives away many Bibles, and is always looking for ways to share the truth of God's word in a culture where many different religions tend to become mixed together in people's minds.