Steve & Nopaluck Cable
Thailand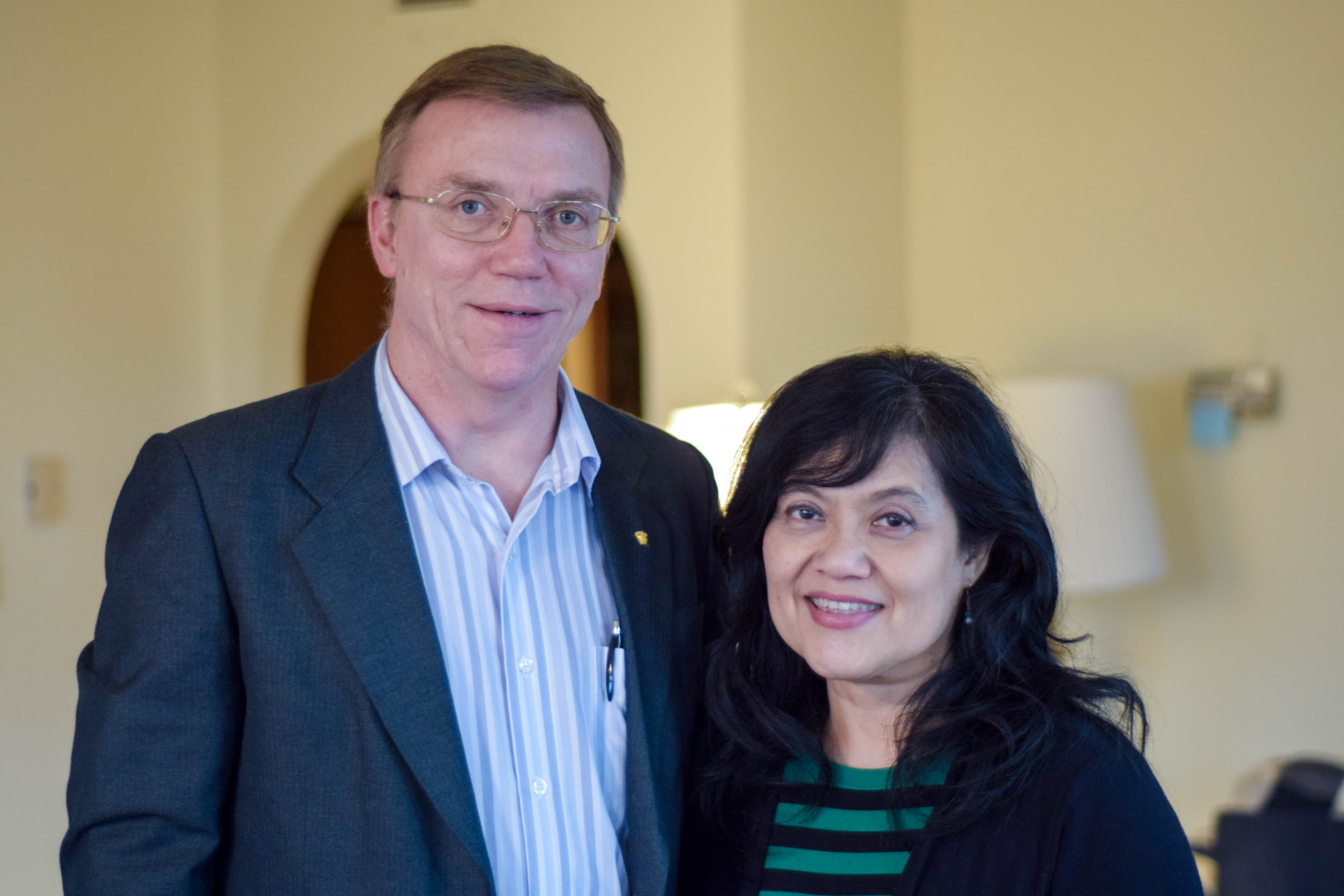 Steve and Nopaluck Cable are missionaries with Converge Worldwide (BGC) who have served in Thailand since 1990. They are focused on church planting and evangelism with Peace Fellowship Church, Bankok. The Cables' are also focused on reaching the students of Rankamhang University. They also provide English classes and computer training at Santisuk English School. Students are also invited to various camps during the year, such as sports camps & friendship camps (to practice English and to discuss various topics). The Cables and their colleagues also work with several churches that have been planted, mainly through the multiplication of small cell groups for Bible Study. Nopaluck has a special role within the ministry, as she spends much of her time translating materials for use in English classes and Bible studies. Her translations are being used by many other groups ministering in Thailand as well.
Jeff & Barb Chapman
Japan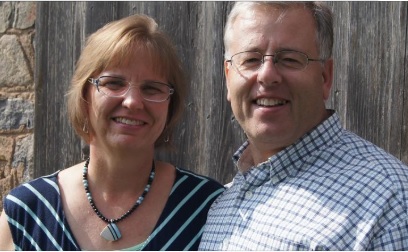 Jeff and Barb Chapman are planting Christ Community Church in Ikoma, Japan. Ikoma is near Osaka, Japan's second largest city (7 million people).
The BGC has been planting churches in Japan since 1948. We work cooperatively with the Rengo (Japan Baptist Church Association). Church planting in Japan has been a very slow process, as Japanese people face many time pressures and strong family cultural and religious traditions. However, there has been a new openness to the gospel since the tsunami of March 2011. Many Japanese people live in fear of another earthquake or tsunami and they are more interested in hearing about the peace to be found in Jesus Christ.
Christ Community Church rents a house to use for a Sunday afternoon Celebration Service and a once-a-month Kids Church. The Chapmans also hold English classes and a monthly English worship service.
Jerry & Dorphia David
United States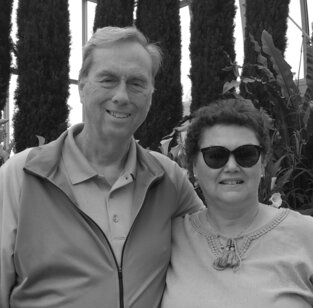 Jerry and Dorphia David founded Gentle Shepherd Ministries, an InFaith ministry that reaches out to seniors in care facilities and inmates in county jails throughout southern Minnesota. GSM provides one-on-one visits, church services, and Bible studies to residents of local senior care facilities. The jail ministry through GSM, called Broken Chains Fellowship, provides Bible studies for inmates in county jails. They have also started a re-entry ministry, which provides inmates with a greater chance for success outside of the prison system by teaching them to live as strong Christians and law-abiding citizens.
Broken Chains Fellowship
Minnesota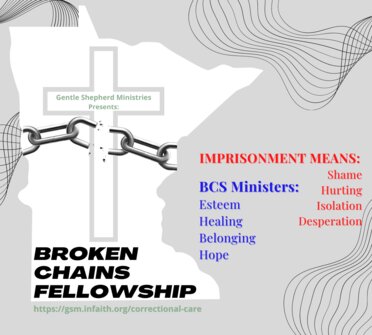 Desperate, hurting, alone, and hopeless, anyone in a broken moment is just one or two bad decisions away from bumping into legal consequences. Through the correctional care ministry known as Broken Chains Fellowship, a division of Gentle Shepherd Ministries, trained staff reach out to men and women using Bible-based programming, specifically designed to work cooperatively within secure facilities, to provide faith services, Bible studies, one-on-one pastoral visitation, and reentry support.
Shame and isolation are often a reality for inmates who are reentering society. BCF's ministers and volunteers work to provide a support network that fosters inclusion in a faith community, opportunity for vocational placement, and safe-sober-supportive housing alternatives. While national recidivism rates are 75% or higher, participants who combine their faith in Jesus with the full Broken Chains Fellowship process have a 17% recidivism rate!
BCF also has credentialed and trained ministers who can provide support to officers as well, through on-site chaplaincy, critical incident stress debriefings, and pastoral care.
Cita Maignes
Philippines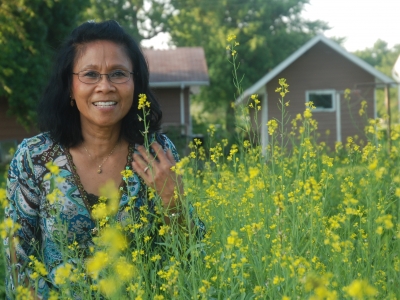 In 2003, when Cita Maignes went home to care for her ailing mother, she felt called to leave the comforts she'd come to know in Minnesota to minister to the people of the Philippines. She began by starting a one room English Learning School in the small village Cadunan. Seven years later, with the nearest evangelical church being ten miles away, it was decided to turn that small building into a church, because few people in the region have a vehicle and must travel on foot. The church was originally named Bethel Christian Fellowship, after Bethel Baptist Church of Mankato, where Cita was a member prior to her call.
Arestio Limbaro, a senior pastor at the nearby evangelical church, volunteered to fill in as pastor until Ikeen Bastes was invited to lead in May 2013. Bastes stayed as a pastor for five years. After his departure, from 2018 through 2020, the church experienced tremendous turmoil. Three pastors attempted to lead the ministry but were unsuccessful. In spite of severe health concerns and failing eyesight, in June 2022, Pastor Arestio Limbaro again volunteered to assist. The church's name was then changed to Bethel Baptist Church Cadunan, along with its sister church located two hours away, whose name was also changed to Bethel Baptist Church Sigaboy.
Sadly, Pastor Arestio Limbaro passed away in October of 2022. The current pastor in Sigaboy is Joel Galan Gavilo. Despite Pastor Limbaro's death, these two congregations continue to successfully pursue the mission of seeing lives changed with the love of Jesus Christ. Members of the congregation fluently learned how to win people to Christ through Pastor Limbaro's discipleship teachings. With Cita being a key advisor and voice of motivation, members of the congregations take turns relaying each Sunday's message from house to house and to the local jail. Mrs. Rebecca Limbaro, the wife of the late Pastor Limbaro, volunteers to preach once or twice a month, especially in handling the Lord's supper. The Cadunan Church continues to foster various ministries, such as home Bible studies, inmate visitation, a staggering amount of baptisms, and wedding, funeral, and family intervention ministries.
For 2023, their greatest focus is on Sigaboy. After meeting under tarps for years, a new building there is under construction, which they hope to complete by October of 2023. Workers are establishing a deep foundation and securing heavy-duty materials, due to the fact that Sigaboy is prone to earthquakes and typhoons. Today Cita is a mentor to pastors, teacher to many, a hard-working farmer teaching self-sustainment to others, and voice of wisdom and understanding in a place where education and modernization are minimal.
Please pray that building materials will be abundantly supplied by the Lord who owns everything. They believe nothing is impossible if we continue to follow God's will. Their Church's Mission: "Bethel Sigaboy and Cadunan exist to see lives changed by the love of Jesus Christ." Ecclesiastes 12:13
Jami Strandberg
Mexico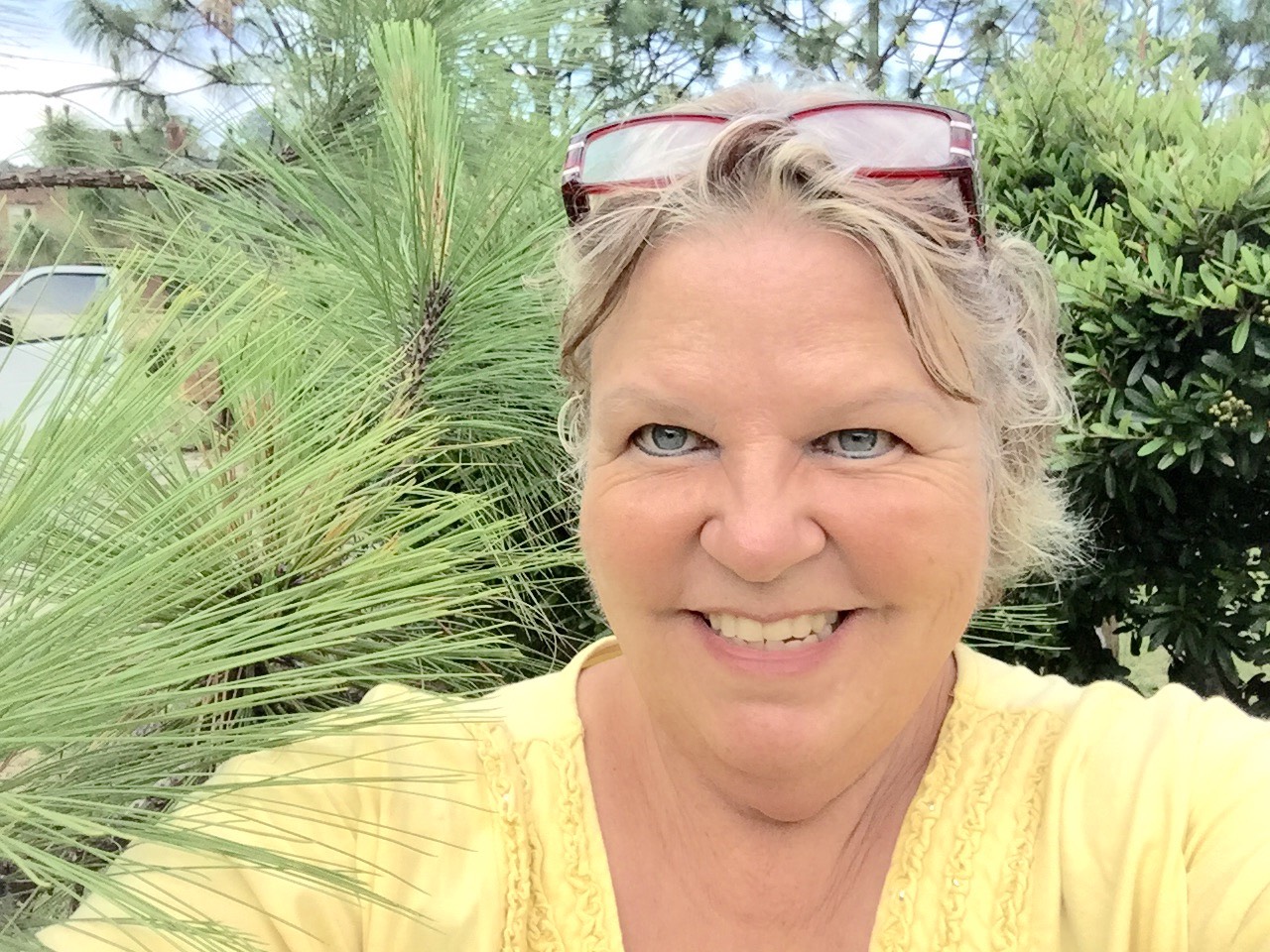 Jami Strandberg is originally from Bloomington, Minnesota, but she has a strong Mankato connection. Jami attended Bethel Baptist for several years in the late 1980's while she was a grad student at MSU. She was appointed in 2001 as a missionary to Mexico with Converge Worldwide (BGC), and we have had the privilege to support her since then.
Jami has recently begun work in Guadalajara, after several years in another city, Guanajuato. Both of these cities are in central Mexico. Jami's new assignment is teaching at a seminary. She teaches a variety of subjects like: Old Testament, Theology of Adoration, Intro to Christian Education, Church Growth, and Teaching Methods. Jami is also very involved with Getsemani Baptist Church, where she sometimes teaches Sunday School, counsels women and coordinates missions trips of U.S. churches coming to do Vacation Bible Schools.
Jami has a real passion for seeing people come to Jesus, and she is constantly cultivating relationships with her neighbors and others she meets as she goes about her daily routines. She gives away many Bibles, and is always looking for ways to share the truth of God's word in a culture where many different religions tend to become mixed together in people's minds.
PROTECTED STATUS - OJ
United States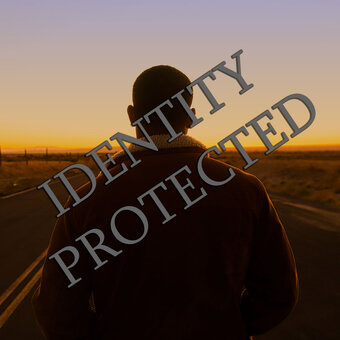 I'm a former Muslim born in Somalia. Due to a friendship with a young Christian friend, I met Jesus and came to know the Lord in 2007. This event marked a change in me so noticeable that my family disowned me for my new found love for Jesus. During my time in college I felt the calling to reach international students. I was a part of a ministry focused on reaching every college student with the Gospel from 2012 to 2015. I soon became the face for international outreach where I led events and studies with students from around the world. During my time in college, I had the honor of leading 9 students to Christ. I organized events such as a Thanksgiving Dinner, where 300 international students heard the Gospel for the first time. My ministry exists to encourage and equip individuals and churches to engage and welcome the spiritual and ethnic stranger and refugee. I am profoundly convinced of the need for Muslims to know the Gospel and who Jesus Christ truly is. I have a unique opportunity to enter into young Muslim's lives at a very formative time and introduce them to the one true God.
PROTECTED STATUS - M & S
Middle East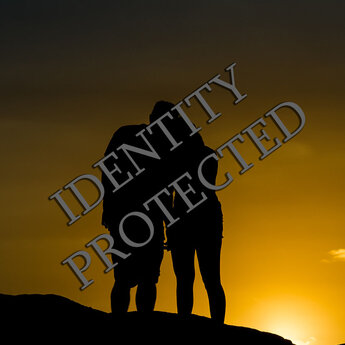 Originally from the Middle East, we have lived and served in the U.S. since 1999. We founded a ministry in 2001 and joined Converge Worldwide as missionaries to Muslims in 2005. Our passion is to reach the 459 unreached people groups of Muslim Arabs of the world through TV, social media, and one-on-one chatting. We also teach and equip the church in West with practical tools on how to witness to Muslims in our backyard.